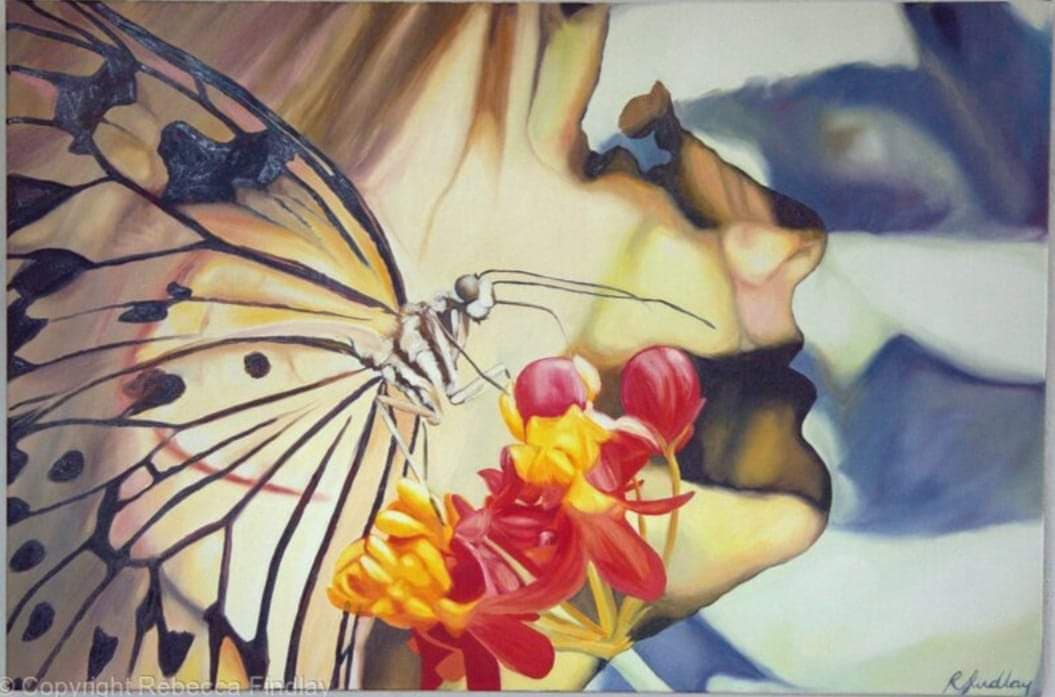 Rebecca is an artist from the North West of England.
Whether painting or drawing, her work has themes that centre around life, its fragility and beauty. Although her work has a strong basis in realism, Rebecca often uses intuitive means and techniques when making art. For example- paint spatters, drips and using tools other than brushes to apply paint. These techniques increase her connection to the subject/ image.
Rebecca has many years of experience in painting and drawing. She has been making artwork since she was a little girl, inspired by her Grandad, who, as well as being a coach builder was a talented artist who nurtured her interest. Later on in life, Rebecca trained in Blackburn and then in Kingston Upon Thames, with her artwork being sold both internationally and here in the UK.  
Rebecca now specialises in wildlife art and pet portraiture combining her love of animals and nature with her love of art.
Exhibitions & Awards
Upcoming: Exhibition Wildlife Art (juried exhibition)- July 2023
Wild Heart Gallery Masters of Wildlife Art 2023 International Juried Art Exhibition, 2023, BEST IN CATEGORY (PAINTING) and OVERALL HONOURABLE MENTION
Wild Heart Gallery First Annual Open Portraiture Juried Exhibition, 2023, BEST WILD ANIMAL ARTWORK and OVERALL RUNNER UP
Sketch for Survival FINALIST 2022- work displayed at Oxo Gallery, London & Dundas Street Gallery, Edinburgh 
Art for Rhinos Online Fundraiser 2022
African Wild Dogs United Conference 2022
Artists for Painted Dogs & Other Wildlife Autumn 2021
Solo Show 'In Profile' at Astley Hall Museum and Art Gallery (Chorley, Lancashire) September 26th- October 26th 2014
Astley Hall Biennial art exhibition (Chorley, Lancashire, 2013)- Winner of the Visitor's Choice Award and the Judge's Award
Lancashire Artists Network Open Exhibition,Oxheys Mill Studios (Preston, Lancashire 2012)
'Out an Exhibition of All Mediums' at the Candid Arts Gallery (Angel tube stop, London, 2004)
WWAV Rapp Collins Foyer Exhibition No.2 "…on from photography" (Hammersmith, London, 2004)
"Exquisite beauty is often hidden in life's fragile, fleeting moments.
– John Mark Green, Taste the Wild Wonder: Poems