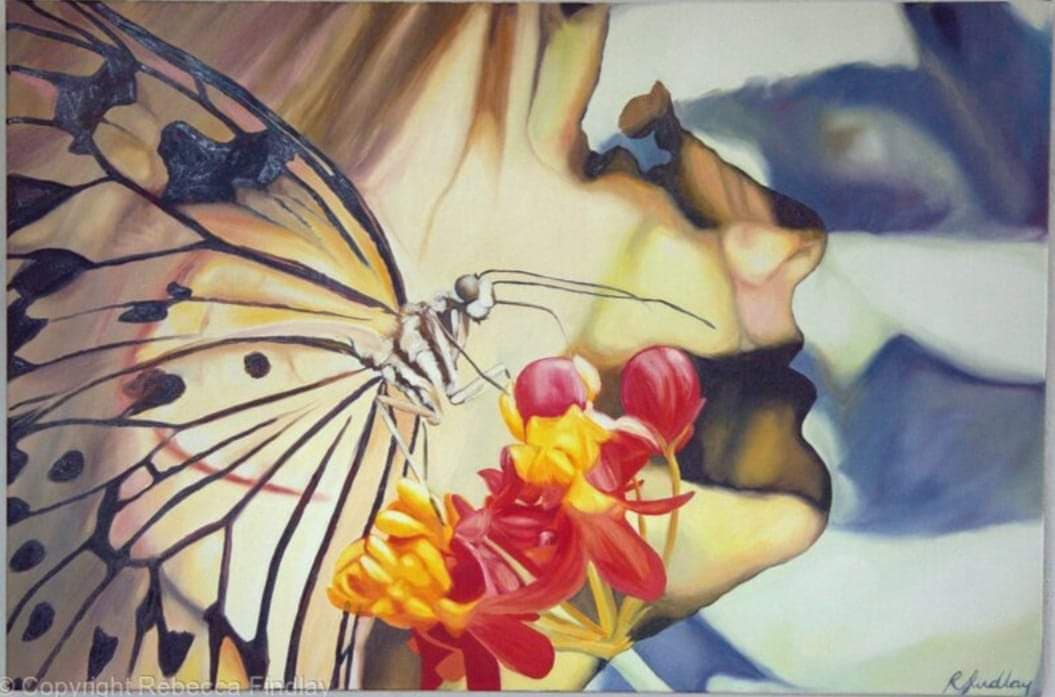 Rebecca is an artist from the North West of England.
Whether painting or drawing, her work has themes that centre around life, its fragility and beauty. Although her work has a strong basis in realism, Rebecca often uses intuitive means and techniques when making art. For example- paint spatters, drips and using tools other than brushes to apply paint. These techniques increase her connection to the subject/ image. 
 Rebecca has many years of experience in painting and drawing. She has been making artwork since she was a little girl, inspired by her Grandad, who, as well as being a coach builder was a talented artist who nurtured her interest. Later on in life, Rebecca trained in Blackburn and then in Kingston Upon Thames, with her artwork being sold both internationally and here in the UK.  
More recently, Rebecca has been specialising in wildlife art and pet portraiture combining her love of animals and nature with her love of art. 
"Exquisite beauty is often hidden in life's fragile, fleeting moments.
– John Mark Green, Taste the Wild Wonder: Poems