Hello there, welcome to Rebecca Findlay Artist blog. It's lovely to have you here. I realised that I've been writing some really interesting emails to my subscribers (well, according to feedback !) but of course these only reach the people who are on my email list and I wanted to start reaching more people. This blog will not replace my subscriber email but it will be a more public space for sharing more about my art and the art of others, the stories behind the art and other blog-worthy news. And, as the title of this post suggests, 'The Start of a New, Creative Journey'- how everything began.
I do have a tendency to over-share at times which is not always the best thing and has often landed me in some tricky situations. But I want to be real here as I've always been in my interactions on social media❤️
The Start of a New, Creative Journey …
This is one story that I definitely want to share- how I started on my journey of being an artist in business. So briefly, for me, it started when I separated from my husband. We'd been living as a family in Saudi Arabia with our two boys. But, as is sometimes the case things did not work out, and I made the decision to come back home to England with the boys who were very young at the time…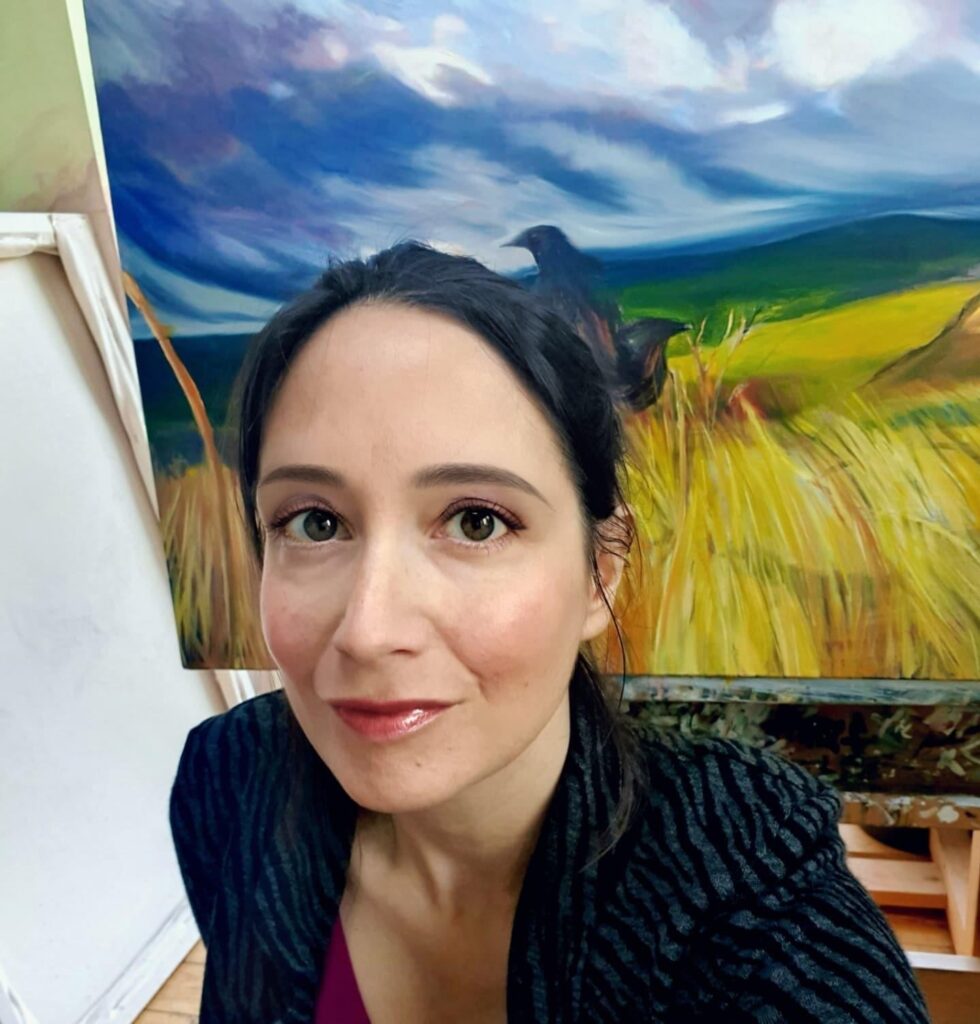 Opportunity
Needless to say it was a very difficult time. I had no job and no money coming in. We were just beginning to come out of lockdown- the first wave- and life felt very fragile.. My situation felt very fragile, as it probably felt for many people. But I'm lucky in that I've always been fortunate to see things in a positive light and -as challenging as the situation was- it did present an opportunity.
This opportunity came to me in the form of making pet commissions initially. But that wasn't my first foray into art and into selling my Art. I have an art background and had gone to Blackburn College and then to Kingston University which I graduated from back in 2004. But, as is often the case, somewhere along the way, I lost my passion. Although I never gave up completely I got distracted with life. I was working long hours-and although it was something that I loved doing- helping individuals who have learning disabilities- it took up most of my time and energy. And more importantly, it always felt like there was something missing- I needed to be able to express myself creatively.

Something Bigger
As mentioned, I did have an art background. I had experience of being in exhibitions- both group and solo -and experience of selling work. I knew that I had something I wanted to share, but despite that had never trusted myself fully enough to do something bigger with my art. But then- what happened during lockdown- lots of people started connecting with their creative side- either taking up old hobbies or starting something new. It was very inspiring. Seeing people talking about and making art online just triggered something inside of me. I had to start taking my art seriously again. So art really saved me in that sense as it gave me something positive to focus on.
When I focused my energy on the art good things started to happen. I started connecting with more people and exhibiting work again. I also started to see opportunities where I hadn't seen them before and as a result of this started selling more work and getting accepted into exhibitions. After a lot of hard work and perseverance- I had started my own small business. And I'm still learning, still developing, both on the artistic side, and on the business side, but I'm now doing what I've always wanted to do. And no matter what happens, I know that I won't ever lose touch again with my creative side. If you put trust in yourself, it is possible to achieve the things that you dream of and to emerge stronger, and happier❤️🦋
If you've enjoyed reading, The Start of a New, Creative Journey, or have your own insights to add, please let me know in the comments below and make sure to subscribe so that you don't miss future posts. You can also connect with me on Instagram and Facebook. I'd love to hear what prompted your own revelations to embark upon a new path or perhaps what is stopping you from doing this?