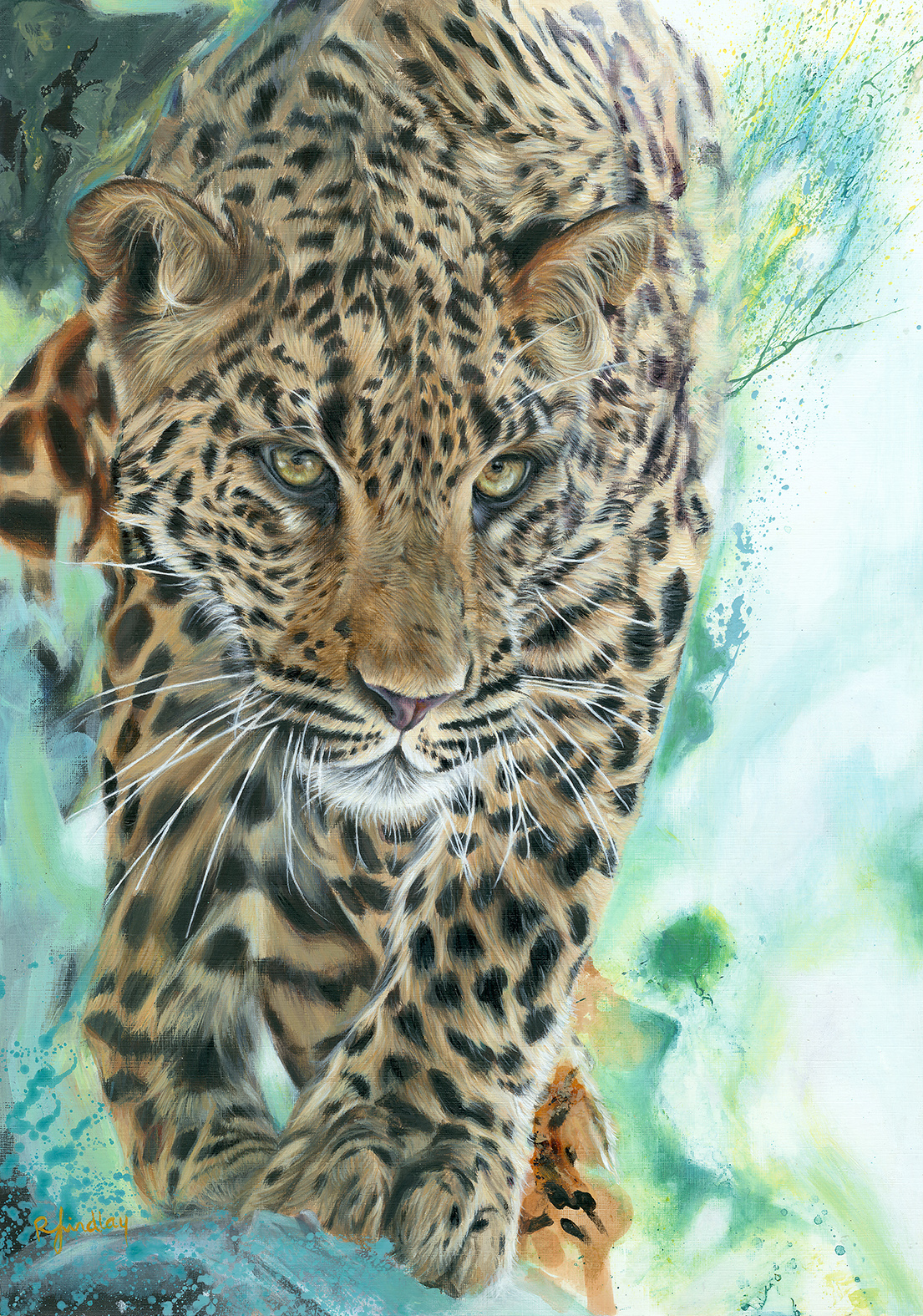 Intention , Acrylic & tea acrylic canvas paper. 11.7 x 16.5" . Does not include hanging  fixtures. Ethereal Painting featuring a leopard inspired by original photography by @rtreferencephotos. 
£787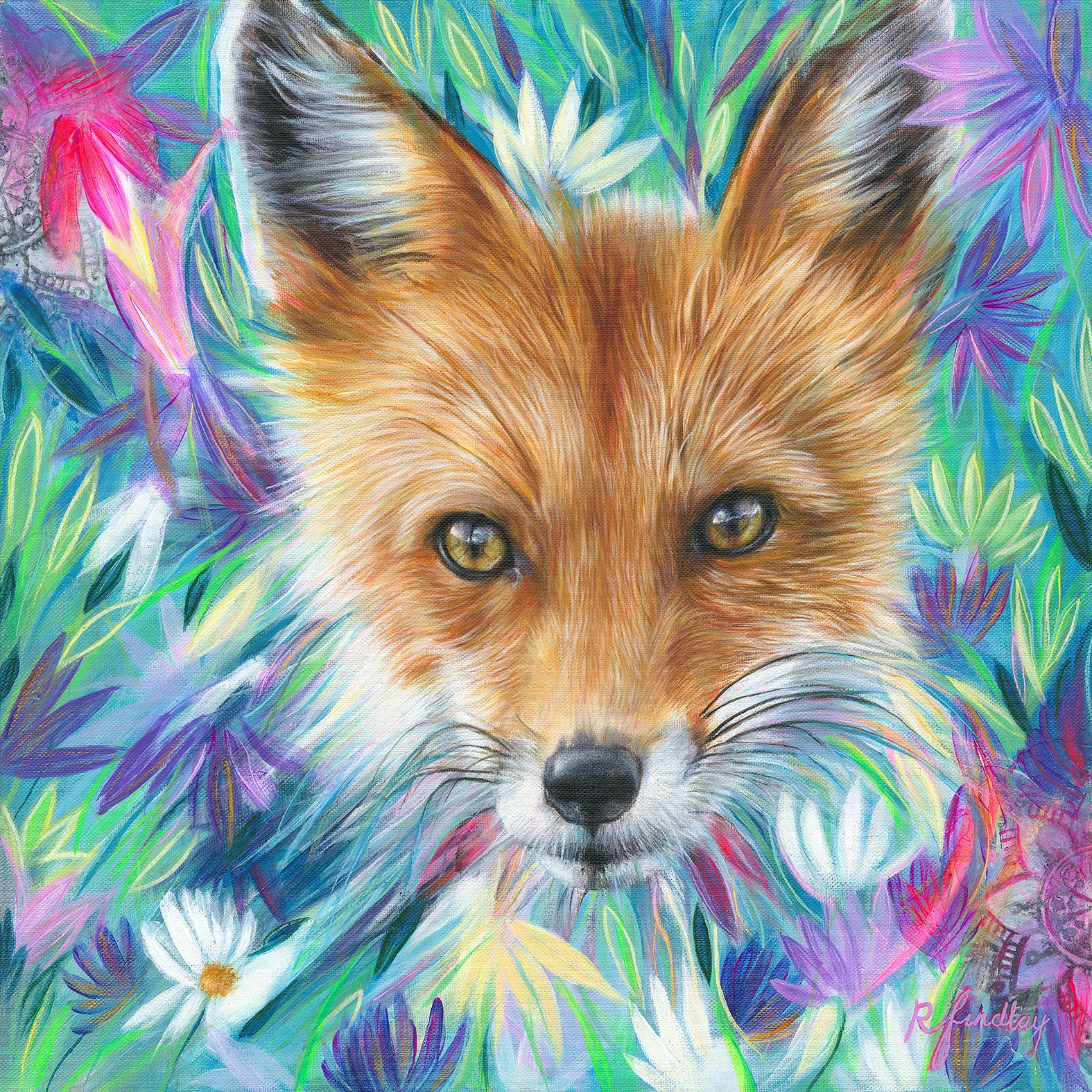 Summer Fox, 2022, Acrylic and mixed media on flat canvas panel, 40 x 40 cm, £550
Inspired by the colours and feelings of Summer. This piece incorporates paper colllage elements and there is also use of gold paint which gives a magical 'sparkle' effect when it catches the light.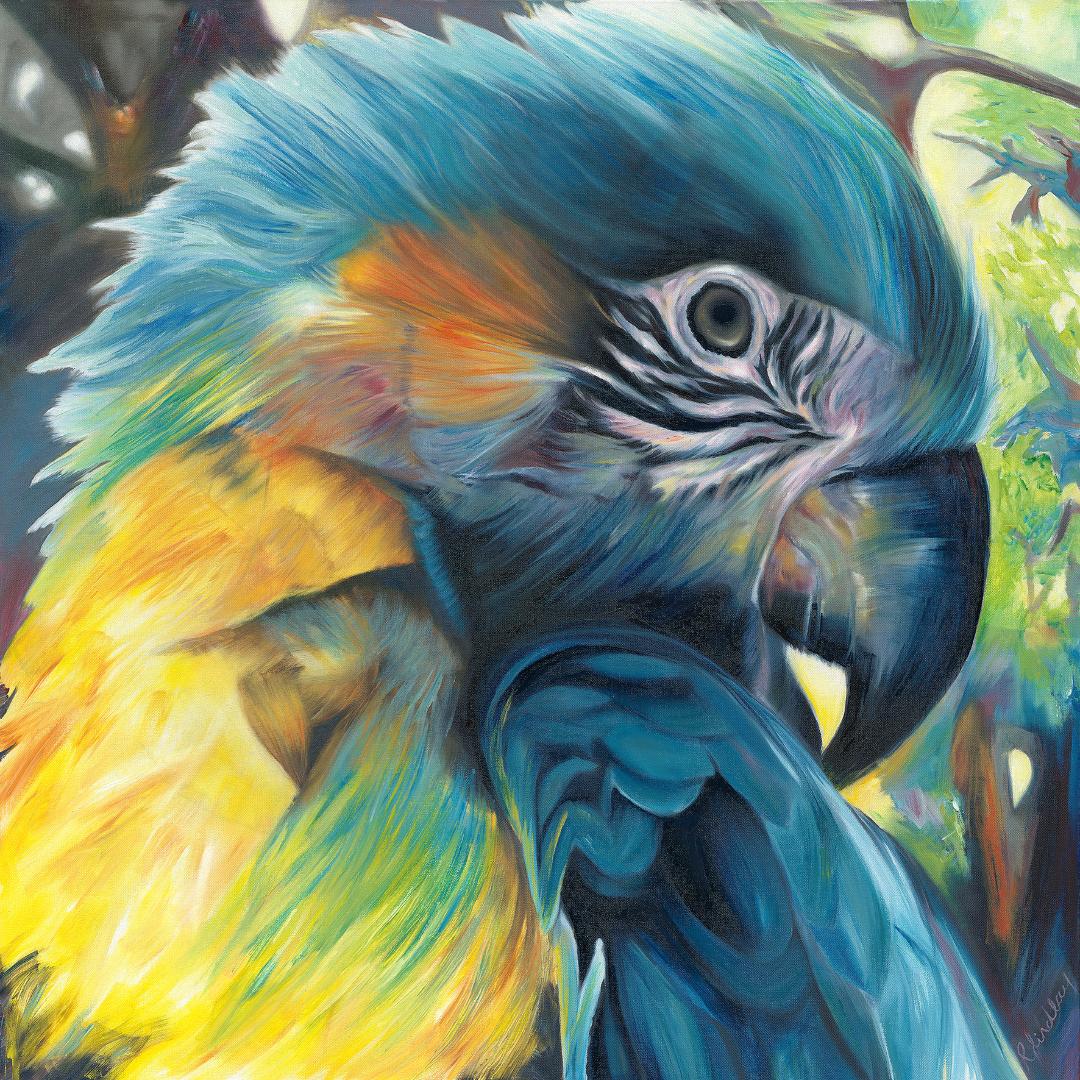 Another Beauty II, 2021, Oil & Acrylic on Hand Stretched  Box Canvas, 81.2 x 81.7 X 3.7 cm, £1946

This piece was inspired by the colours of the beautiful blue throated Macaw which is an endangered species and hunted for its feathers in its native Bolivia.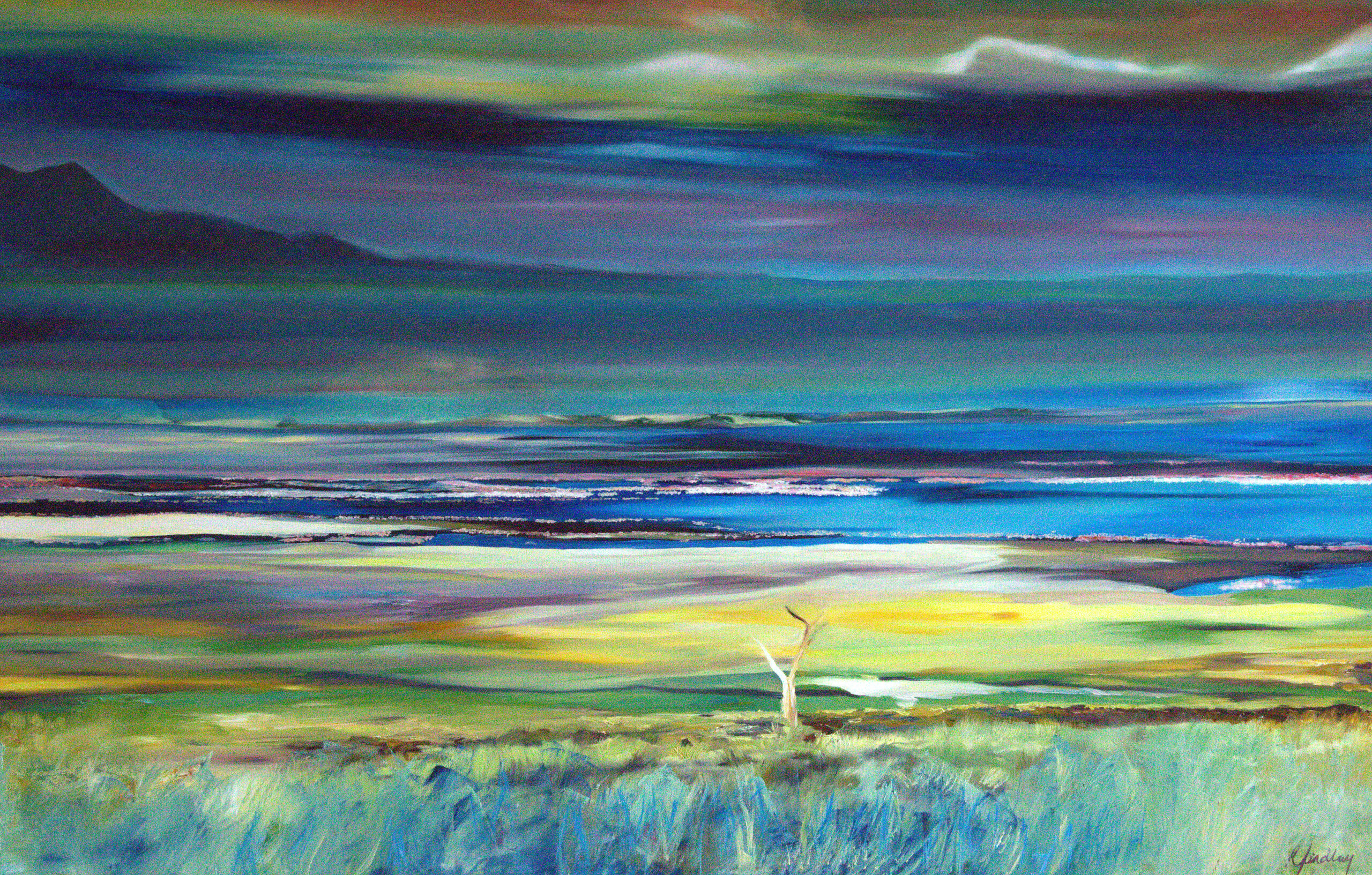 Flamingoes, 2014, Oil & Acrylic on Hand Stretched Box Canvas, 100x120cm, SOLD
Inspired by artist's own images of Lake Natron- a salt lake in the north Ngorongoro District of the Arusha Region in Tanzania.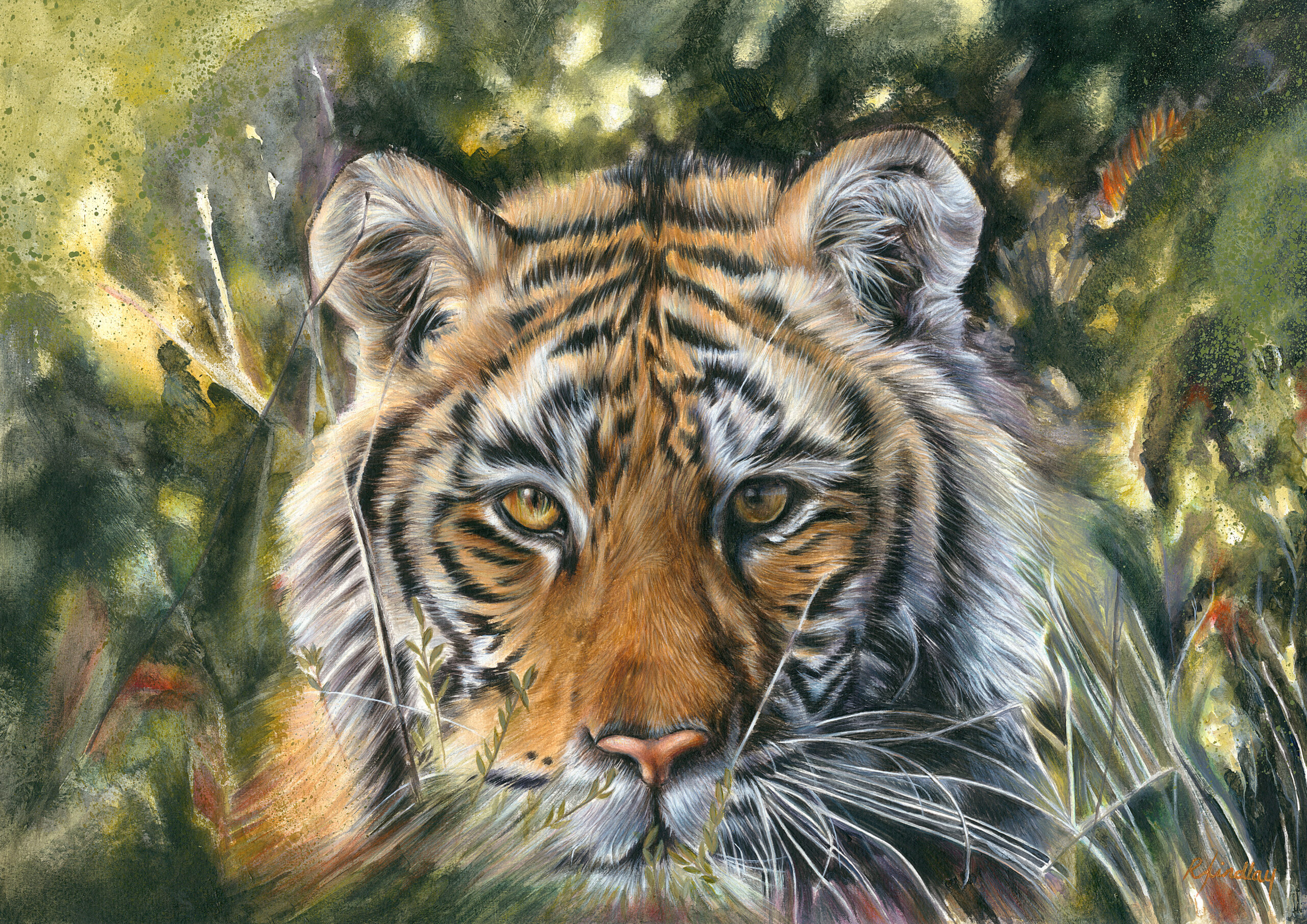 A New Strength, 2022, Acrylic & Watercolour Pencil on Watercolour Paper, 29.7 x 42 cm, SOLD 
The initial inspiration for this piece was the mix of vulnerability and strength in the tiger's gaze. So often we think of a tiger in terms of strength but they are of course endangered. This work has very special meaning for the artist as it was painting during a very personally challenging time. The painting became a symbol of determination- that we can still be strong whilst possessing qualities that make us vulnerable.