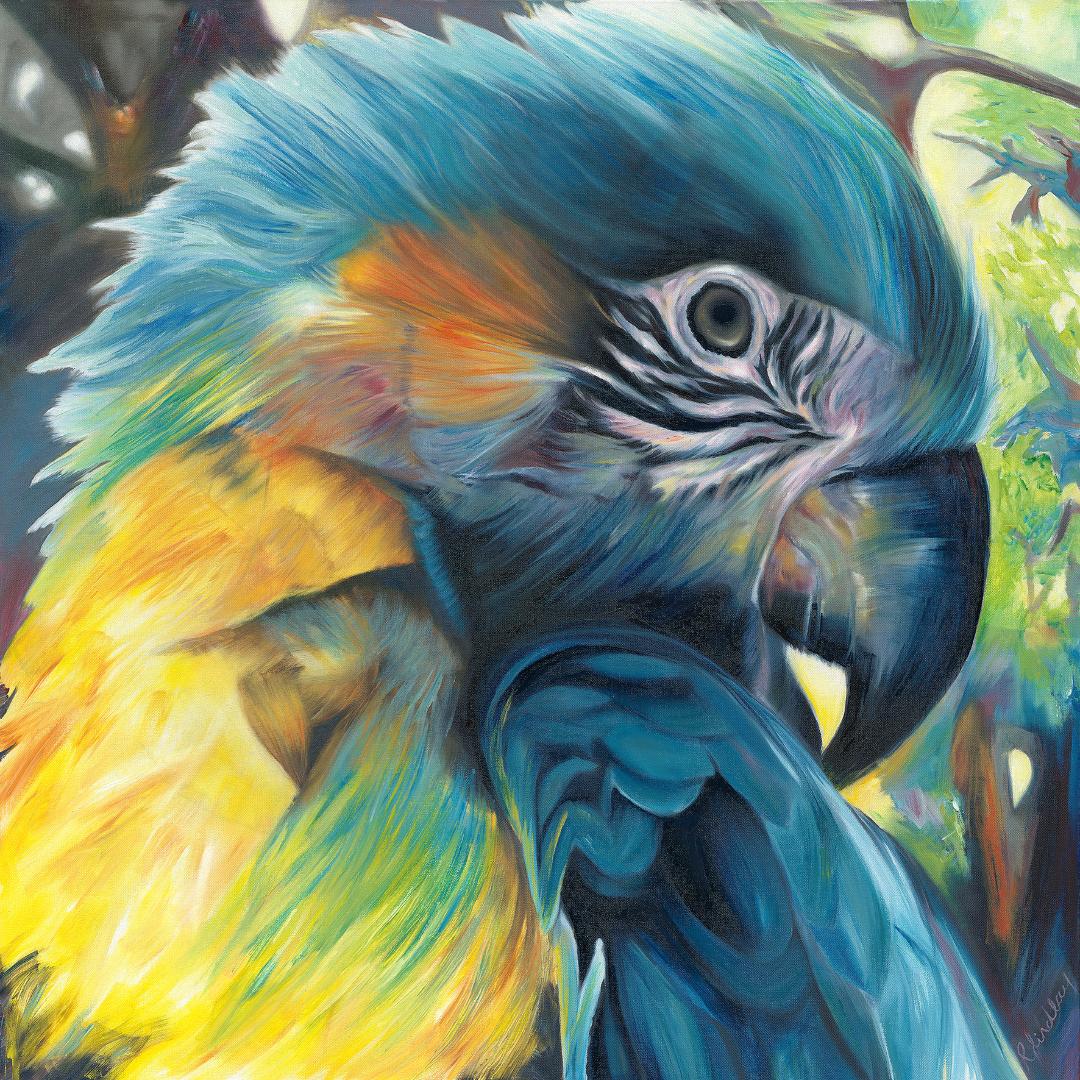 Another Beauty II, Oil & Acrylic on Hand Stretched  Box Canvas, 81.2 x 81.7 X 3.7 cm, £1200

This piece was inspired by the colours of the beautiful blue throated Macaw which is an endangered species and hunted for its feathers in its native Bolivia.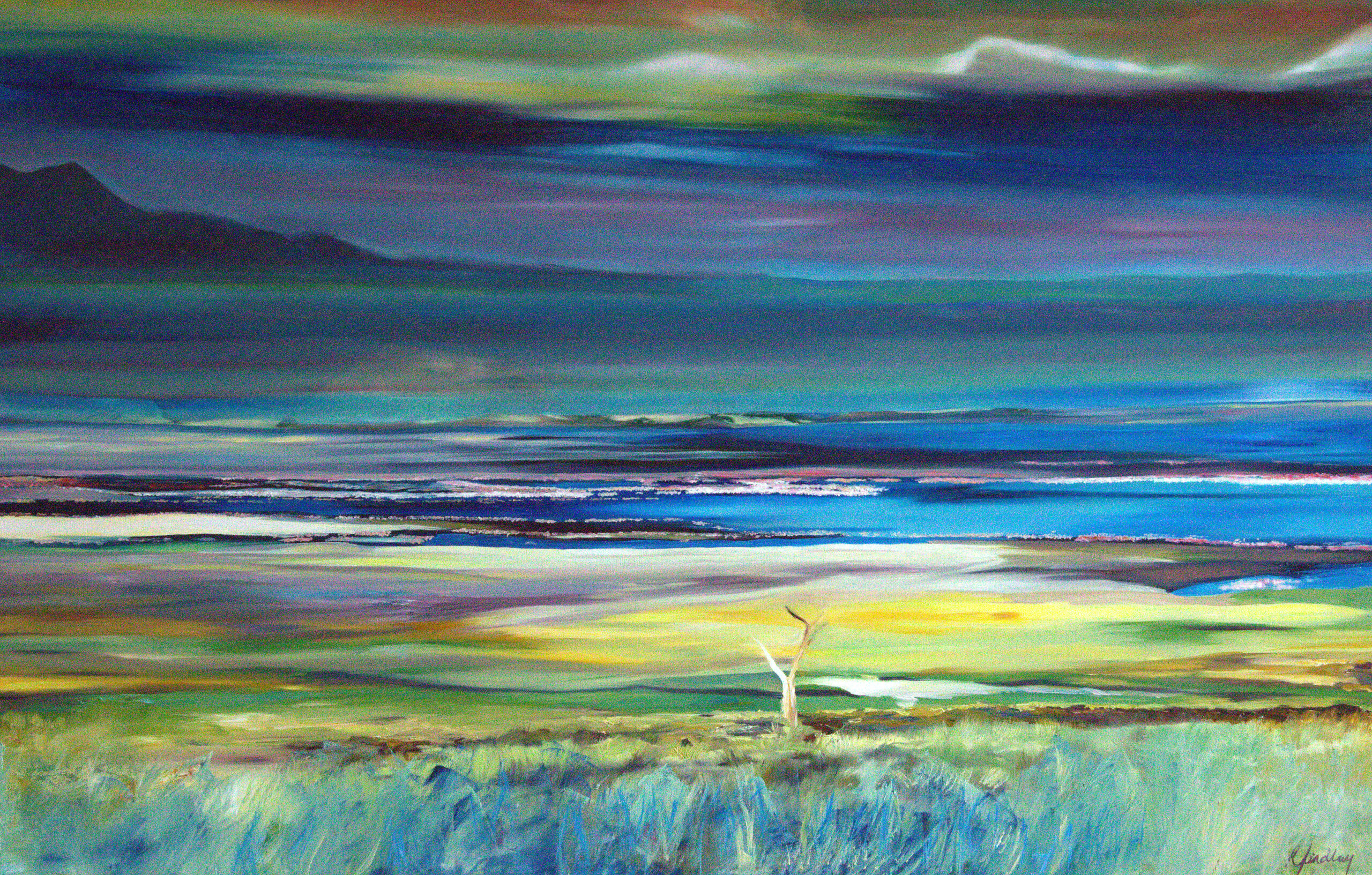 Flamingoes, Oil & Acrylic on Hand Stretched Box Canvas, 100x120cm, £1200, SOLD
Inspired by artist's own images of Lake Natron- a salt lake in the north Ngorongoro District of the Arusha Region in Tanzania.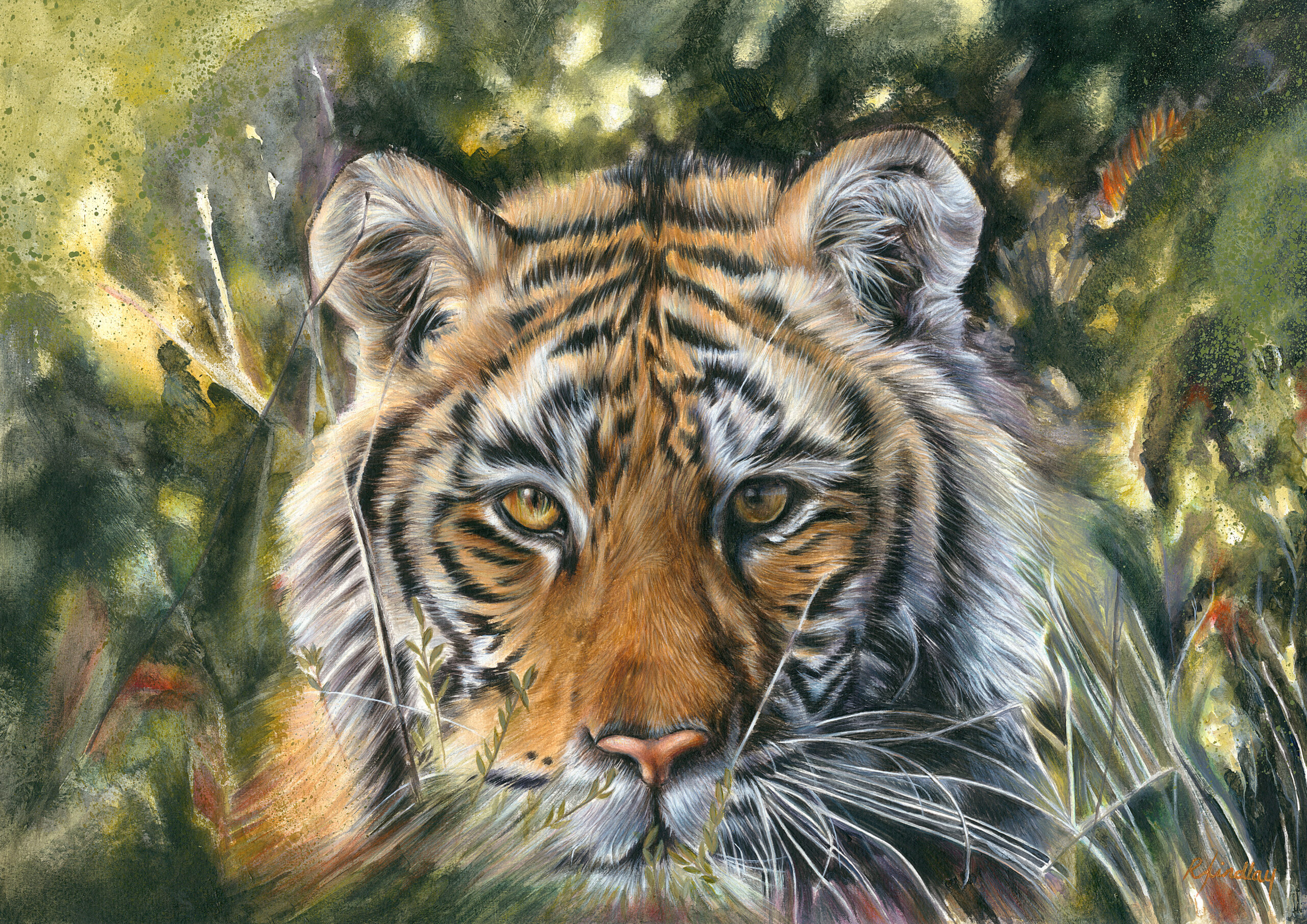 A New Strength, Acrylic & Watercolour Pencil on Watercolour Paper, 29.7 x 42 cm, £450, SOLD 
The initial inspiration for this piece was the mix of vulnerability and strength in the tiger's gaze. So often we think of a tiger in terms of strength but they are of course endangered. This work has very special meaning for the artist as it was painting during a very personally challenging time. The painting became a symbol of determination- that we can still be strong whilst possessing qualities that make us vulnerable.